Latvian Forest Days 2023
On May 26th and 27th of this year we took a part in "Latvian Forest Days 2023" in Tervete! The main theme of the event was forests and climate.
Forest Days were full with traditional activities to increase public understanding of sustainable forest management. During the event, both children and adults had the opportunity to participate in various activities, enjoy beautiful concerts by local artists, and learn all about forests and related themes. SAKRET participated in this event by providing a demonstration on making concrete ice cream, explaining what concrete is, how it is obtained, and how much of Latvian natural resources are used in construction.
For more information about Forest Days, visit here – https://www.lvm.lv/en/news 
See you in Tervete next year!
#SAKRET #istaisdarbam #forestdays2023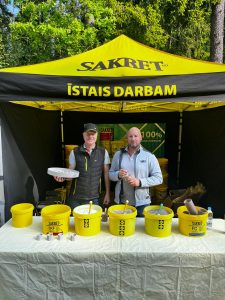 Back to Top